Horrid Henry: Up, Up and Away
Number One for fiendish fun! Horrid Henry takes to the skies in UP, UP AND AWAY!


Horrid Henry is back and cheekier than ever in this brand-new book from the internationally bestselling author Francesca Simon.

Contains four brand-new stories, featuring Horrid Henry wreaking havoc on an airplane, being forced to write an essay about the Tudors, sabotaging the school play and sneaking on to a forbidden rollercoaster.

Illustrated by Tony Ross, these timeless stories offer an irresistible introduction to reading for pleasure, featuring one of the best-loved characters in children's fiction.


Read More
Reviews
Praise for the series: These books are hilarious
Horrid Henry is great fun and as irresistible as ever
Forget Harry Potter, it's a wicked, spiteful boy who's really firing kids' imaginations
All new Horrid Henry stories are a joy to read
Events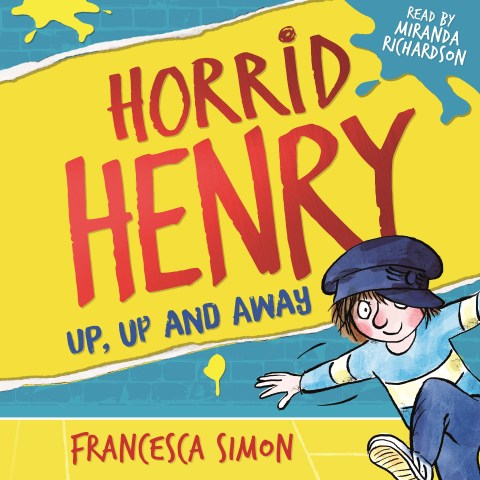 Francesca Simon: Happy Birthday Horrid Henry! - Edinburgh International Book Festival
New York Times Main Theatre
17th Aug 2019 10:00 am
Much-loved master of mischief Horrid Henry is back! His award-winning creator Francesca Simon brings you an interactive event bursting with Henry's hilarious stories, including latest adventure Up, Up and Away. Prepare to giggle your socks off with these rib-tickling tales of wicked tricks, this year celebrating their 25th birthday. Perfect entertainment for naughty little ones.