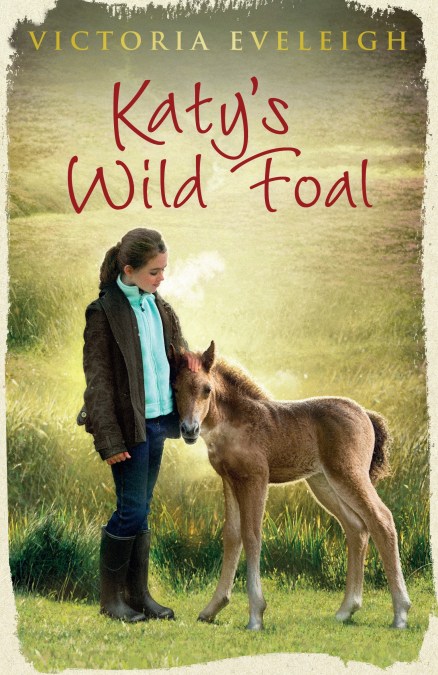 Katy's Exmoor Ponies: Katy's Wild Foal
Katy's birthday doesn't feel very special, until she discovers a tiny newborn foal on the moor. It walks right up to her with wobbly steps, and Katy is spellbound. As she reaches out and touches its forehead, Katy longs for the foal to be hers. But how will she ever persuade her family?
Read More
Reviews
Will enchant pony-mad little girls for years to come
It's a real pleasure when you find an author who can write authoritatively on a subject and who can write well. Victoria Eveleigh is a particularly fortunate find ... Eveleigh is not just a good writer, she's got her finger on the pulse of the young rider. She understands their preoccupations and their worries - and how they develop when they're away from their equine friends... [The KATY'S EXMOOR PONIES books are] gems and they'll be appreciated as such for a long time.
Victoria's work has wide appeal and her love and firsthand knowledge of Exmoor shine through
Pony-mad girls will adore this story ... an easy and exciting read that is sure to keep pony-loving youngsters absorbed to the last page.
A book that's going to be gobbled up by girls in the nine-plus age group and if they've any interest in animals then they're going to love it as much as I did.
The background of Exmoor is outstandingly authentic: never are you in any doubt that the author knows Exmoor, and farming, like the back of her hand. Katy and her family are wonderful creations, and completely believable, as is the portrayal of their life