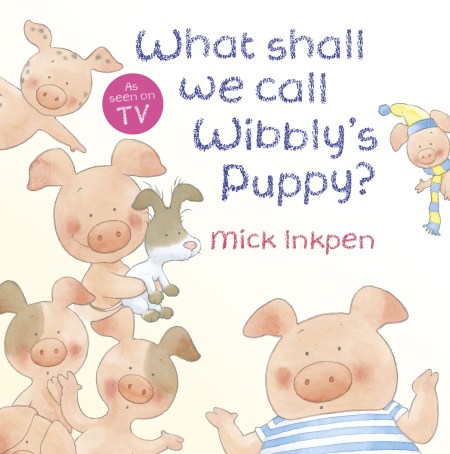 Wibbly Pig: What Shall We Call Wibbly's Puppy?
Reviews
Praise for previous Wibbly Pig books: This is one of those perfect picture books that are useful, as well as thoroughly entertaining. Inkpen's style is simple but warm and effective. - INK An irresistible character. Wibbly Pig does things every toddler can relate to. - The Daily Telegraph The overwhelmingly cheerful Wibbly Pig has a devoted following among pre-schoolers.
Who could resist Wibbly Pig?
This is a book for every nursery collection whether at home or at school.
... I cannot resist the delicious Wibbly Pig....
Visual feast... so much wit and emotion. A delight.
Lovely, clear illustrations.
A delight for young children.
Charming, reassuring and accessible, Wibbly Pig is loved by little children