We have updated our Privacy Policy Please take a moment to review it. By continuing to use this site, you agree to the terms of our updated Privacy Policy.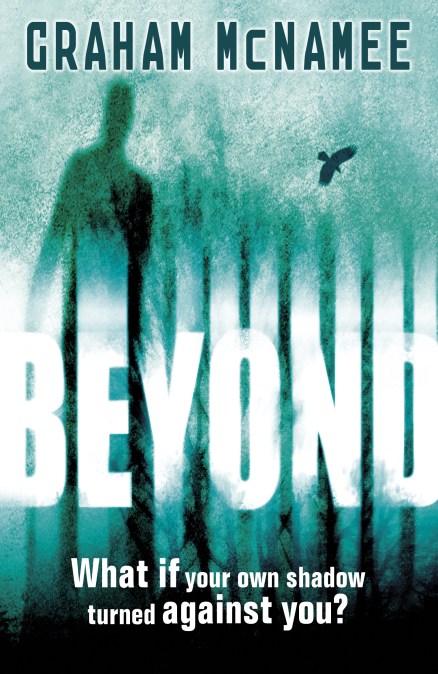 Beyond
Jane is not your typical teen. She and her best friend Lexi call themselves the Creep Sisters. Only Lexi knows why Jane is different from anyone else: Her own shadow seems to pull her into near-fatal accidents. Jane is determined to find out why these terrifying things happen, and to overcome her shadow enemy. Her sleuthing with Lexi connects her own horrors to the secret history of a serial killer.

Read More
Reviews
Loads of action, atmosphere and danger. With 'Beyond' McNamee has proved yet again that he's at the top of the heap when it comes to page-turning thrillers. [Beyond]
McNamee delivers another taut, spine-tingling page turner. [Beyond]
A while since I've read something as creepy as this. An eerie, scary thriller... different, fast paced, exciting and really well-written. Highly recommended. [Bonechiller]
McNamee's follow-up to Acceleration is another page-turning thriller, this time with an eerie supernatural edge that will appeal to fans of psychological horror.[Bonechiller]
I found myself missing things in real life just so I could get through this book. I loved it! [Bonechiller]
A genuinely scary horror story... well-developed characters, convincing relationships... a fine thriller that offers more than simple serial gore and pointless frights.[Bonechiller]
Exciting, damn scary and all too real. A terrific tale with great young characters battling a fantastic cunning monster. Great stuff. [Bonechiller]
A gripping read, enhanced by a precise sense of place. An exciting, engaging and occasionally frightening book for older teenagers. * * * * [Bonechiller]
McNamee deftly conveys his characters' dread and their determination to escape. I would swear that the air around me got cooler and the breeze stronger as I read deeper into the book. [Bonechiller]
A very effective style - vivid, terse, atmospheric - and makes for a real page-turner of a story.
A thriller in the best sense of the word.