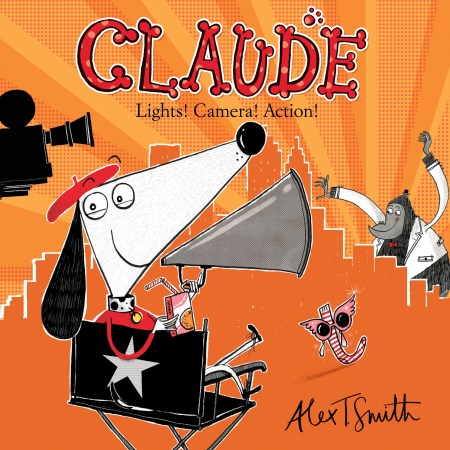 Claude: Lights! Camera! Action!
Claude discovers a film set on the other side of the fence! When the two lead actors are injured, Claude and Sir Bobblysock are asked to take their places. Can they become movie stars with just the simple addition of a wig? Of course they can!

(P) 2017 Hodder Children's Books
Read More
Reviews
A wonderfully zany exercise in surreal humour
Claude, the "small plump dog" with jaunty red beret, returns for another mischievously whimsical outing, wittily illustrated.
Claude's madcap adventures continue
This is surreal, uplifting fun